GZD/GZW series Driven 4-rolls Turks Head Rolling Machine/Universal Rolling Mill

Brand

CRM

Model

GZD, GZW

Rolling Method

Cold rolling

Shapes

flat line, rectangle, square,triangle,wedge, irregular

Uses

It is used for rolling flat wires, square wire and strips, rectangular steel and other irregular steel profile.

Size Range

Width 0.2-29mm

Width 1.2-29mm

Tolerance

Width +-0.005mm

Material

Suitable for rolling high carbon steel, medium carbon steel, low carbon steel, stainless steel, copper aluminum wire, brass and other cold drawn steel

Speed

30-350 m/Min

Press-down Model

automatic or manual

Main Power

Servo motor or three-phase motor

Classification:

According to the structure type, it is divided into GZD symmetrical four-high four-power rolling mill; GZW asymmetrical four-high four-power rolling mill

GZD series Features

large rolling force

GZW series Features

No require rolls replacement when producing rectangular wires such as square wires and flat wires of different sizes.

Roll Details

Roll Material

According to the production of different wires, the rollers material can be selected from tool steel, sintered metal or hard alloy.

Roll Drive

Double serve

Roll Dia.

70-350mm

Roll Tolerance

Less than 0.001mm

Optional Device: rolling force measuring system, etc.

Pay off Unit

Coiler /spoolers/cut to length

Take-up Unit

Customized

Guide wire device

Customized

Laser Measuring Instrument

measure the width and thickness at the same time, and the measurement frequency can reach 0.5S once.

Central Lubrication System

Customized
Company Profile
Sky Bluer Environmental Technology Co., Ltd. is a manufacturer of precision wire rolling mills for your flat and profile, mainly producing small-scale precision rolling mills, turks heads, universal rolling mills, and precision rolls. Independent research and development of spring steel wire square wire machine, flat wire precision rolling mill, scroll spring tandem rolling production line, valve spring special-shaped steel wire rolling mill, and triangular wire rolling mill machine to replace cold rolling mills imported from Europe, America and Japan. Self-made rolling combined with roller die drawing method to produce special-shaped wire greatly reduces the mold opening cost and production cost of traditional technology. The cold rolled product has a high surface finish, a straightness of up to 0.5mm/m, thickness accuracy up to 100%. the width tolerance can reach within 0.005mm.
Introduced Japanese high-precision small precision roll processing and grinding technology, the precision rolls produced have a roundness tolerance of less than 0.001mm and a surface finish of Ra0.02μm.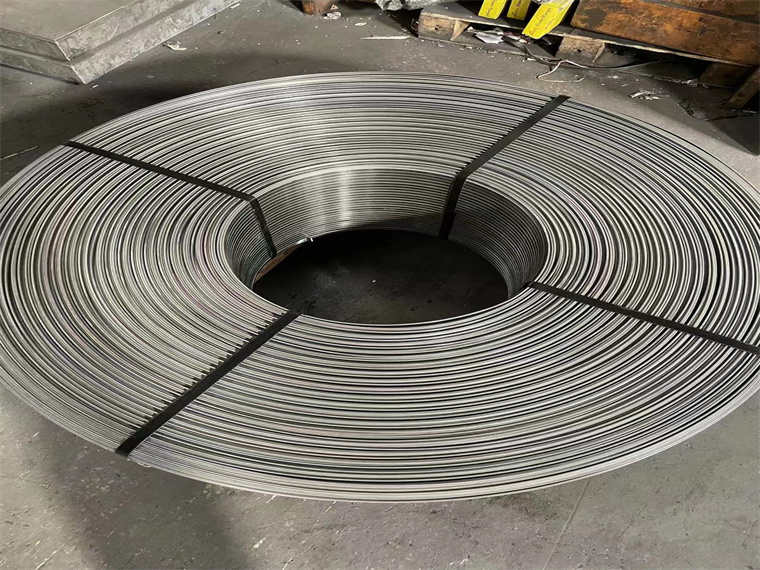 Main products (classified by application industry):
Applied in the ferrous metal wire industry: two-high rolling mill; symmetrical four-high rolling mill; asymmetrical four-high rolling mill; universal rolling mill; Turks head rolling mill; symmetrical four-high rolling die; asymmetric four-high rolling die; universal rolling die.
Used in the ferrous metal strip industry: 2 Hi wire rolling mill mill; four-roll strip mill; powder metallurgy strip precision rolling mill; heating strip rolling mill; band saw steel profile strip rolling mill.
Applied in non-ferrous metal industry: Photovoltaic rolling; Copper foil wire roller machine; Ribbon bus bar rolling mill; Photovoltaic triangular ribbon rolling and stretching tin coating machine; New energy electric vehicle enamelled flat wire rolling and stretching machine; Lithium battery Copper foil rolling machine; special-shaped silver-copper contact calender; 5G T-block rolling mill; transposition wire copper conductor rolling and stretching production line; round wire reducing roll mill.
Special-shaped wire production line: stainless steel triangular wire rolling mill for screen/filtration industry; special-shaped steel wire rolling mill for piston ring; stainless steel flat wire continuous rolling mill for wiper; stainless steel electric heating flat wire rolling mill; titanium-nickel memory alloy square wire rolling production line; titanium niobium superconductor Wire rolling production line; special-shaped wire stretching machine, polishing and cleaning production line; Z-type steel wire rolling mill for submarine cable armor; stainless steel wave spring flat wire continuous rolling mill; carbon steel flat wire rolling mill for coil spring; metal card clothing steel wire tandem rolling mill; textile Reed wire rolling mill.
Service commitment: We provide not only equipment, but also process, technology and service, and provide users with special-shaped wire rod proofing and pass design for free.
How Else Can We Help You?
Wire Flattening And Shaping Lines Machine For Flattening Copper Wire Wire Shaping Lines For Carbon Steel Wires Flat Wire Rolling Mill Copper And Aluminum Flat Wire Drawing Machine PV Ribbon Machine With Tin Coating Lines Micro Rolling Cassettes Titanium Alloy Wire Drawing Machine Profile Wire Rolling Lines For Piston Rings Copper Strip Rolling Mill Ultra Precision Rolling Mills Flat Magnet Wire Equipment
Contact Us Today
Email:[email protected]
Mobile/Whatsapp:+86 13861313954
Website: https://precision-rolls.com/Products/
---
Previous:
DGZ series Universal Rolling Mill
Next:
Wire Reducing Machine
---