Production Line For Titanium Weld Wire Grade 2
Brand: CRM
Uses: for Titanium Wire Drawing Line for the Diameters from 1.0 to 6.5 mm
Overview of Titanium Weld Wire Drawing Machine
The Line is intended to cold roll and pull titanium wire through the wire die (single, double, triple or quadruple deformation) and perform all associated operations before and after drawing to produce the desired product.You can find Production Line For Titanium Weld Wire Grade 2 illustrated below. Ideal for industrial applications, Grade 2 Titanium weld wire is the perfect material to meet your fabrication needs. Titanium offers a unique combination of strength, light weight, corrosion resistance, and high temperatures.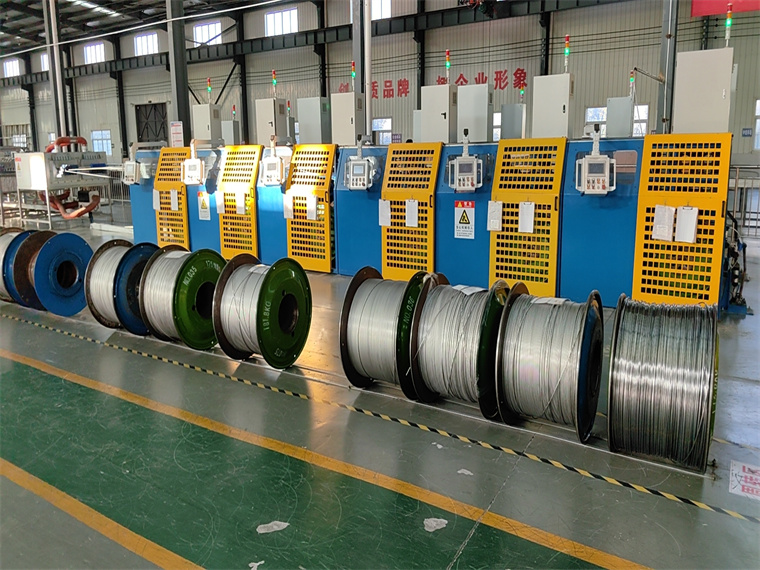 How is Titanium Wire Made?
Three different forms of titanium oxides, namely TiO2, Ti3Al2O5, and Ti4SiC6, Production Line For Titanium Weld Wire Grade 2 are used to create titanium wire, one of the most widely used metals in the world. The material is first melted and heated to a high temperature. Then, it is cold rolling through a die or wire milling cutter at a temperature of about 3200°Fahrenheit for roughly one second. The result is a pure titanium wire that can withstand temperatures up to 900°Celsius without melting or breaking and has a diameter between 0.008 and 0.010."
Applications of Production Line For Titanium Weld Wire Grade 2
It is used frequently in aerospace and biomedical engineering.
Titanium wire is used for creating parts such as those found in vehicles, boats, and bridges.
Currently, titanium and titanium alloy wires make up more than 80% of all welding wires used in processes, including welding pipes, welding turbine disks and blades for aircraft jet engines, and welding casings.
Titanium wire has been widely utilized in chemical, pharmaceutical, papermaking, and other sectors because of its exceptional corrosion resistance. In addition, it can be turned into a mesh for a chemical drug filter, a seawater filter, or a purified water filter.
Titanium and titanium alloy wires are also used to make fasteners, load-bearing parts, and springs.
Because titanium and titanium alloy wires work well with the body, they are used to make medical devices like pacemakers, defibrillators and battery components.
The manufacture of satellite antennas, clothing shoulder pads, women's bras, and eyeglass frames utilize titanium alloy wires with shape-memory properties.
Wires made of titanium and titanium alloys are used to create a variety of electrodes in the electroplating and water treatment sectors
Selecting the Right Machinery Supplier for Titanium Weld Wire Grade 2
To ensure you have the most positive outcome when purchasing titanium wire from a titanium wire supplier, we recommend comparing at least four companies using our list of titanium wire suppliers. For more information or to request a quote, all titanium wire suppliers have a business profile page that highlights their expertise and capabilities, as well as a contact form that you can use to communicate directly with them. Use our patented website previewer to get an idea of what each titanium wire company specializes in, and then contact multiple titanium wire companies with the same quote using our simple RFQ form.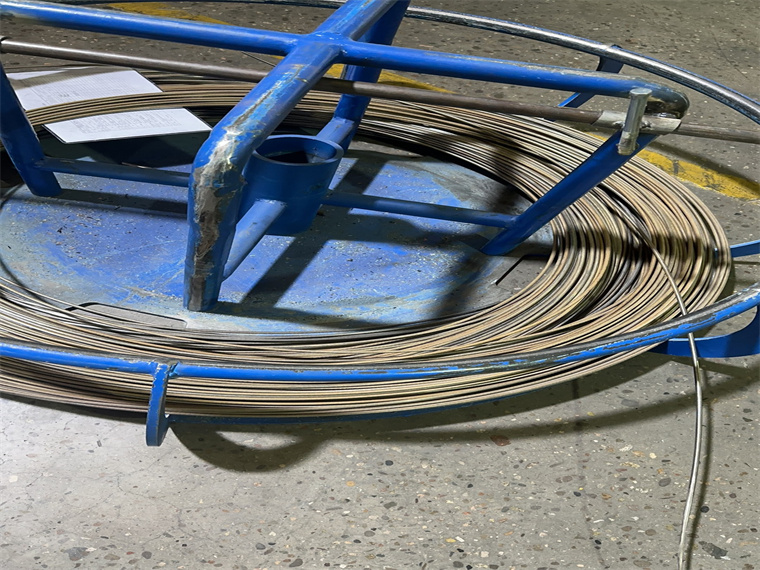 What Other Micro Rolling Cassette Can We Offer?
Cassette Roller Dies for Square Wires
Cold Rolling Cassettes for Special Shaped Wires
Micro Rolling Cassettes for Titanium Alloy Wires
Turks Head for Stainless Steel Wires
Rolling Cassette for High Precision Wires
We Can Provide A Complete Production Line
Wire Drawing Machine With Micro Rolling Cassettes
Titanium Alloy Wire Production Equipment
Titanium Alloy Wire Drawing Machine
Wire Shaping Lines For Carbon Steel Wires
DGZ Series Universal Rolling Mill
Contact Us Today
Email:[email protected]
Mobile/Whatsapp:+86 13861313954
Website: https://precision-rolls.com/Products/
---
---