Wire Reducing Machine

Brand

CRM

Model

CRM-2022-6

Capacity

200 Ton/Shift

Type

Cold Rolling

Shapes

Flat, Rectangular, water-drop, Profile Triangle, Wedge,

R-angle Type

Nature angle, R-angle,Roll forming angle, special shaped angle,

Size Range

Width 2.0mm-30mm

Thickness:0.5mm-25mm

Tolerance

Thickness +/-0.002 mm width +/-0.005 mm

Material

Suitable material: high-carbon, medium-carbon, low-carbon steel wire, stainless steel wire, titanium wire, titanium nickel alloy wire, copper aluminum wire, brass wire and other non-ferrous and ferrous.

Design Speed

30-350 m/Min

Press-down Model

Automatic or manual

Application Industry

Textile Reed Wire

Roll Details

Roll material:

tool steel, sintered metal or carbide steel

Roll Drive

Double Serve

Roller Diameter:

40mm-200 mm

Roll precision:

less than 0.001mm

Optional Devices

Pay-off Unit

Spool pay-off, Coiling pay- off unit

Take-up Unit

Customized/Cut into pieces/ Spool take-up, Maximum take-up weight

Wire guide device

Customized

Laser measuring system

Customized

Central Lubrication System

Customized
CRM Wire Reducing Machine Complete production lines for your special shaped wire industry.
stright wire drawing machine,It is possible to perform high precision flat& profile rolling experiments from stainless steel round wires and profile wires, Generally, our precision profile rolling mill is used for research new projects and feasibility studies with different materials, like stainless steel wires, brass wires, and etc. To achieve a high precision of the process, it is possible to perform thermo-mechanically coupled simulations of the process.
ABOUT COMPANY-As a manufacturer of innovative high-tech machines, CRM Rolling designs custom rolling mills for producing precision profiles with a wide range of geometries. State-of-the-art machine technology ensures minimum downtime and maximum output quantities. Using our standard range as a basis, systems are adapted to customer requirements and designed to suit their respective application requirements.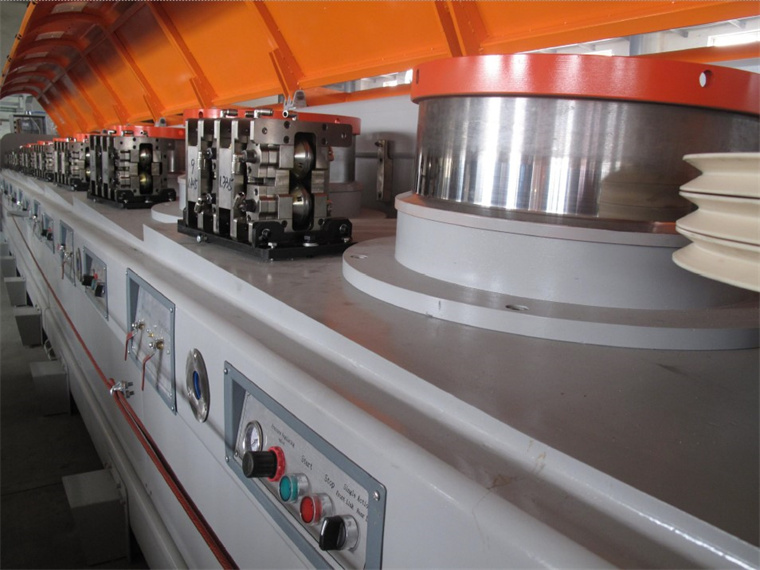 What Other Micro Rolling Cassette Can We Offer?
Cassette Roller Dies for Square Wires
Cold Rolling Cassettes for Special Shaped Wires
Micro Rolling Cassettes for Titanium Alloy Wires
Turks Head for Stainless Steel Wires
Rolling Cassette for High Precision Wires
We Can Provide A Complete Production Line
Wire Drawing Machine With Micro Rolling Cassettes
Titanium Alloy Wire Production Equipment
Titanium Alloy Wire Drawing Machine
Wire Shaping Lines For Carbon Steel Wires
DGZ Series Universal Rolling Mill
Contact Us Today
Email:[email protected]
Mobile/Whatsapp:+86 13861313954
Website: https://precision-rolls.com/Products/
---
---