What is Nickel alloy wire drawing machine?
Brand:CRM
Manufacturer:Sky Bluer Environmental Technology Co., Ltd
Final wire shapes:Round,Flat,Rectangular,Triangular,Wedge,Special-shaped wires
A Nickel alloy wire drawing machine is a specialized industrial machine manufactured by China Sky Bluer Environmental Technology Co., Ltd used for the production of wire made from nickel-chromium alloys, nickel alloy wires, Nickel-chromium alloys, also known as Nichrome alloys, are widely used in various applications due to their excellent electrical resistance and high-temperature properties.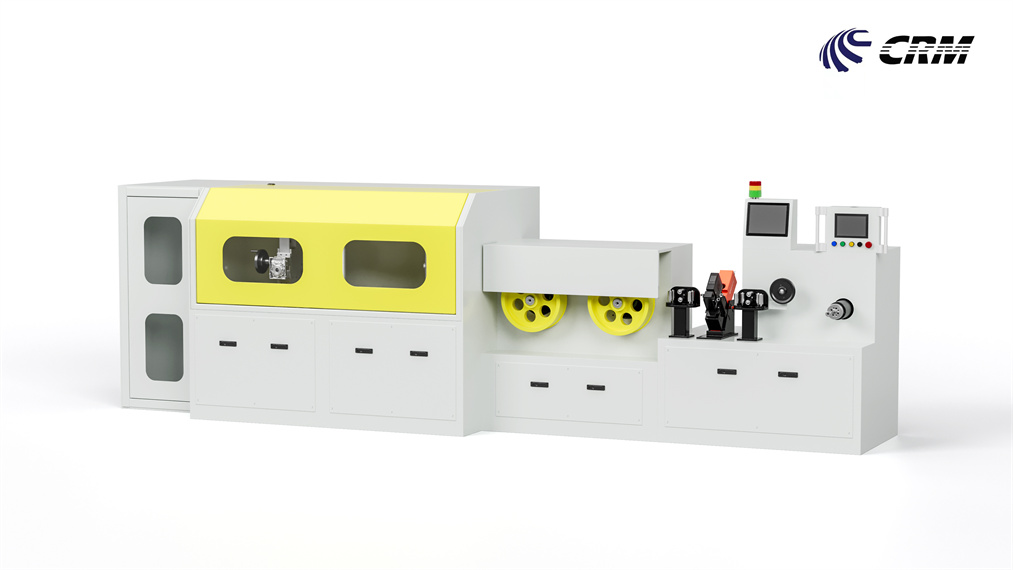 The Nickel alloy wire drawing machine Titanium Alloy Wire Drawing Machine specifically designed to draw or pull or cold rolling the nickel-chromium alloy wire through a series of dies to reduce its diameter and improve its mechanical properties. The process involves feeding a coil or spool of the alloy wire into the machine, which then passes through a series of rotating drawing dies. These dies progressively reduce the wire's diameter while increasing its length.

The Nickel alloy wire drawing machine typically consists of several components, including a payoff system for supplying the wire, a set of drawing dies with reducing diameters, a capstan or drum for pulling the wire, a cassette roller dies for rolling the wire and strips,Tension control, and a take-up system for winding the drawn and cold rolled wire onto a spool or reel. The wire drawing machine is usually equipped with various controls and monitoring systems to ensure precise diameter reduction and maintain consistent wire quality.Nickel-chromium alloy wire drawing machines are commonly used in industries such as electrical engineering, heating elements manufacturing, and thermocouple production. The drawn wire can be further processed into various forms, such as resistance wire for heating elements, electrical resistance wires for electronic components, or thermocouple wires for temperature sensing applications.These machines are designed to handle the unique properties and characteristics of nickel-chromium alloys, ensuring efficient and accurate wire production for a wide range of industrial applications.

The composition of the nickel-chromium alloy wire drawing machine production line
The composition of a nickel-chromium alloy wire drawing machine production line typically includes the following components: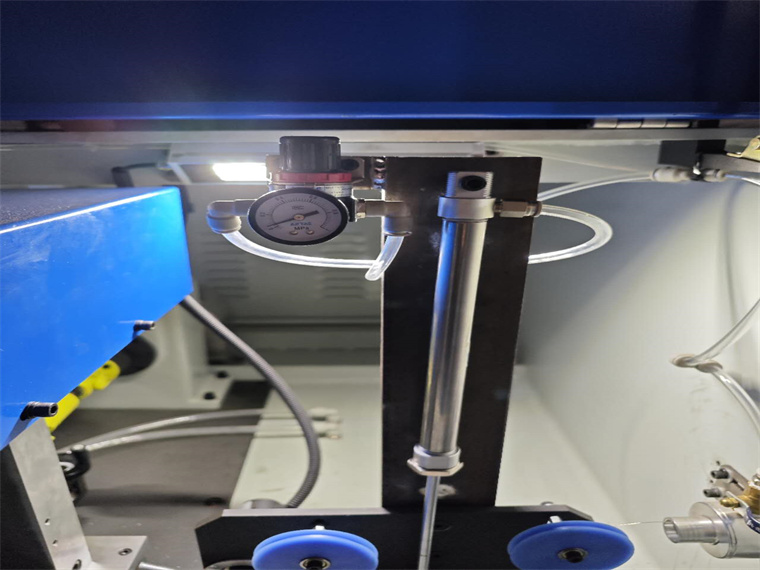 1. Payoff System: This component is responsible for supplying the nickel-chromium alloy wire to the drawing machine. It consists of a spool or coil holder that holds the raw wire material and a mechanism to control the tension and speed of wire feeding.
2. Cleaning and Pre-treatment: In some cases, the wire may undergo cleaning or pre-treatment processes before entering the drawing machine. This could involve removing any contaminants or applying surface treatments to enhance the wire's quality.

3. Drawing Dies: The drawing dies are a crucial part of the machine. They are a series of specially designed tools with gradually reducing diameters through which the wire passes. The dies apply tension to the wire while reducing its diameter, resulting in elongation and improved mechanical properties.
4. Drawing Capstan or Drum: This component assists in pulling the wire through the drawing dies. It is a rotating drum or capstan that provides the necessary force to pull the wire continuously and consistently.
5. Lubrication System: To reduce friction and facilitate smooth wire drawing, a lubrication system is often employed. It ensures proper lubrication between the wire and the drawing dies, minimizing wear and improving the drawing process.
6. Cooling System: Nickel-chromium alloys can generate heat during the drawing process due to friction. A cooling system, such as water or air jets, is incorporated to dissipate the heat and maintain the wire's temperature within the desired range.
7. Measurement and Control Systems: The wire drawing machine production line includes various measurement and control systems to monitor and adjust the process parameters. These may include sensors for measuring wire diameter, tension, speed, and temperature. Control systems use this feedback to regulate the drawing process and maintain consistent wire quality.
8. Take-up System: Once the wire is drawn to the desired diameter and length, a take-up system collects the drawn wire and winds it onto a spool or reel. This system ensures proper winding tension and uniformity.
Safety Features: Safety mechanisms, such as emergency stop buttons, protective covers, and safety interlocks, are incorporated to ensure the operator's safety and prevent accidents.
It's important to note that the specific configuration and components of a nickel-chromium alloy wire drawing machine production line can vary depending on the manufacturer, the intended application, and the desired wire specifications.
How Else Can We Help You?
Wire Flattening And Shaping Lines
Machine For Flattening Copper Wire
Wire Shaping Lines For Carbon Steel Wires
Copper And Aluminum Flat Wire Drawing Machine
PV Ribbon Machine With Tin Coating Lines
Titanium Alloy Wire Drawing Machine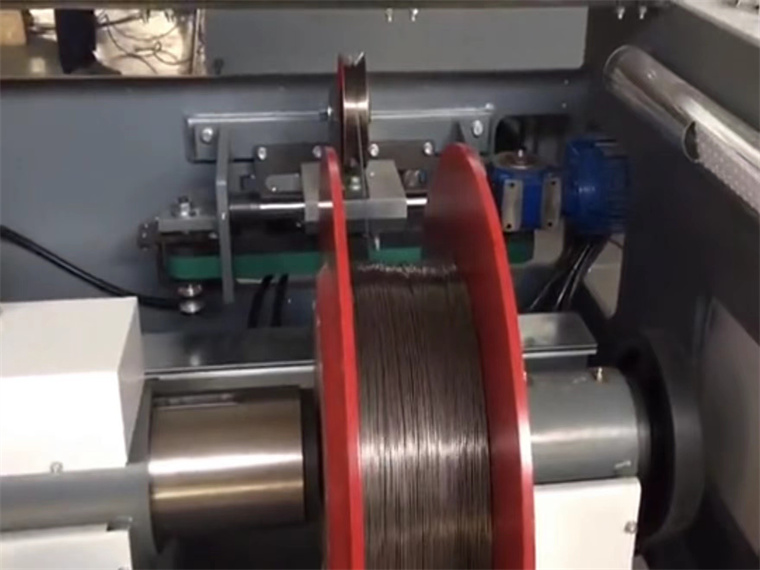 Contact Us Today
Email:[email protected]
Mobile/Whatsapp:+86 13861313954
Website: https://precision-rolls.com/Products/
---
---