Strip Rolling Mill
Lines To Make Metal Strips-cold rolling mills
Manufacturer: Sky Bluer Environmental Technology Co., Ltd
Brand: CRM
Strip rolling mills are specialized industrial rolling machines used in the precision metalworking industry to reduce the thickness and width of metal strips. In a strip rolling mill, raw materials such as steel, aluminum, copper, stainless steel, precious metals, titanium wires, nickel alloys or other metals are processed into thin strips. In addition to these strips, these can be used in a variety of industries for a variety of different purposes.
Cold strip rolling involves passing a metal strip through a series of rolling stands equipped with precision rolls that gradually reduce its thickness and width. The tungsten carbide rolls apply compressive force to the metal, causing it to elongate and become thinner. During a continuous cold rolling process, the strip may go through multiple stands until the desired thickness and width is reached.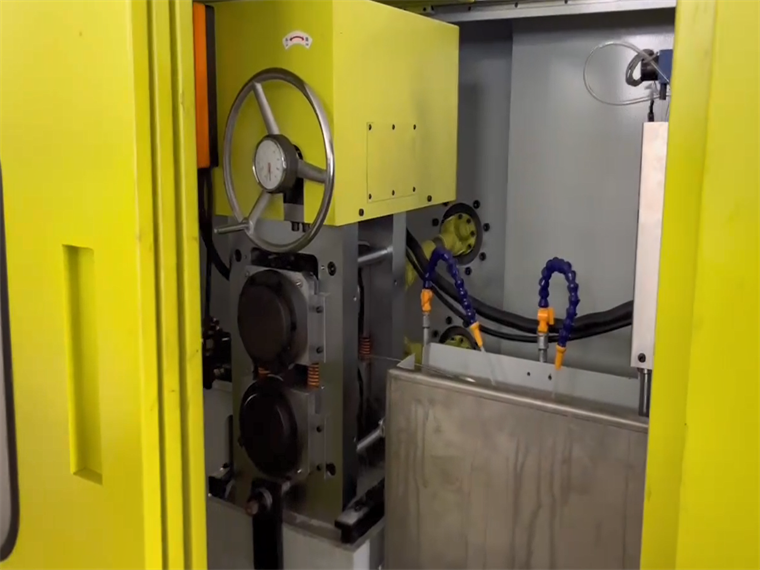 Strip Rolling Mill Production Line Composition
Hydraulic reversing pay-off stand→ sheller→ steel brush machine→ abrasive belt polishing machine→ vertical wire drawing machine→ inlet wire guide position →flat rolling mill 1→tension control #1→trimming and side rolling stand #1→flat rolling mill #2→tension control #2→trimming Side rolling #2→flat rolling mill #3→tension #3→flattening side rolling #3→flat rolling mill#4→tension control #4→air knife water removal device→ on-line caliper→ on-line polishing→ straightening device→ winding equipment.
Specifications of

Strip Rolling Mill

:
1. Designed speed: 350 m/min
2. Shapes: Flat Wire, Flat wire with natural angle, rectangular wire
3. Input Material: Oxygen-free copper rod, DC01,stainless steel, titanium alloys, aluminum alloys, carbon steel alloys, High carbon steel
4. Input size: Calculated according to the size of the final product
5. Rolled Strip Size Ranges:
Thickness Range : .0003″ – .120″ (0.0075mm – 3.175mm)
Thickness Tolerance (Standard): +/- 5%
Thickness Tolerance (Extreme): +/- 1%
Precision Strip Width Range: .020″ – 14″ (0.508mm – 356mm)
Width Tolerance (Standard): +/- .005" (+/- .0127mm)
Tolerance: Tolerances 0.0003″ to 0.125″ Gauge (0.0085 - 3.185mm)
6. Weight limit for take-up: 2.5 Ton
7. Applications of Strip Rolling Mill: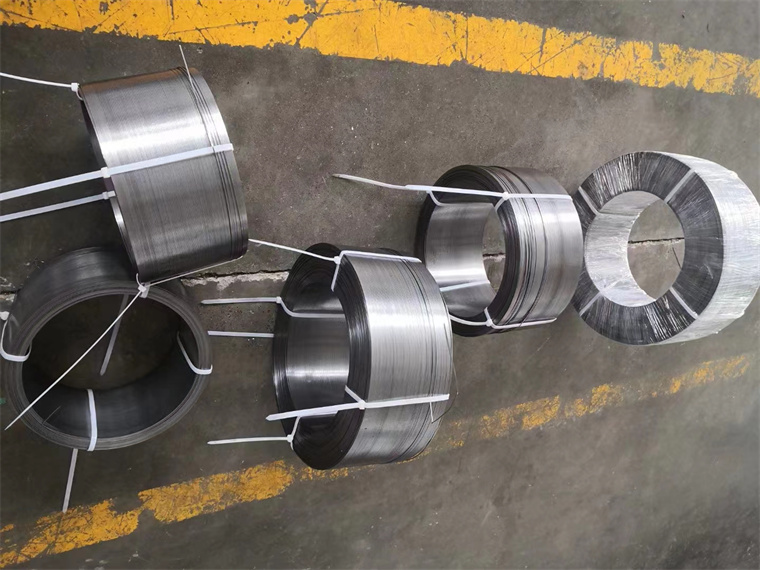 Auxiliary equipment includes:
1. Centralized lubrication
2. The cooling system
3. Online laser measuring instrument for simultaneous width and thickness measurements
4. Water removal machine
How Else Can We Help You?
Wire Flattening And Shaping Lines Machine For Flattening Copper Wire Wire Shaping Lines For Carbon Steel Wires Flat Wire Rolling Mill Copper And Aluminum Flat Wire Drawing Machine PV Ribbon Machine With Tin Coating Lines Micro Rolling Cassettes Titanium Alloy Wire Drawing Machine Profile Wire Rolling Lines For Piston Rings Copper Strip Rolling Mill Ultra Precision Rolling Mills Flat Magnet Wire Equipment
Contact Us Today
Email:[email protected]
Mobile/Whatsapp:+86 13861313954
Website: https://precision-rolls.com/Products/
---
---