Wire cold rolling machine
Production Lines For production metal flat wires,square wires,shaped wires,round wires
Manufacturer: Sky Bluer Environmental Technology Co., Ltd
Brand: CRM
Wire cold rolling machines guarantee quality products.
With a pan surrounding the two-roll rolling mill in our factory's wire cold rolling machine workshop, multiple slots can be rolled side-by-side using AC motors. As steel is rolled, it is torsioned and turned.
A semi-continuous wire cold rolling machine consists of a two-high horizontal rolling mill that uses pan operation and torsion turning to roll slots side-by-side. Rolling speed is generally 25-30m/s. In general, these machines use prestressed rolling mills and rolling bearings. A DC motor drives the rolled product with high precision. Wire rods of various types can be rolled out on each intermediate frame, which is suitable for small batches. The horizontal full continuous wire cold rolling is collectively driven, multi-strand rolling, and the cold rolling speed is 20~30m/s; the direct continuous wire cold rolling machine finishing rolling unit arranged alternately on the horizontal and vertical, each stand is driven by a DC motor independently, and the cantilever type is adopted. Vertical rollers and horizontal rolling mills are arranged alternately for multi-channel single-strand cold rolling. The rolling speed can reach about 35m/s, and the coil weight can reach 800kg.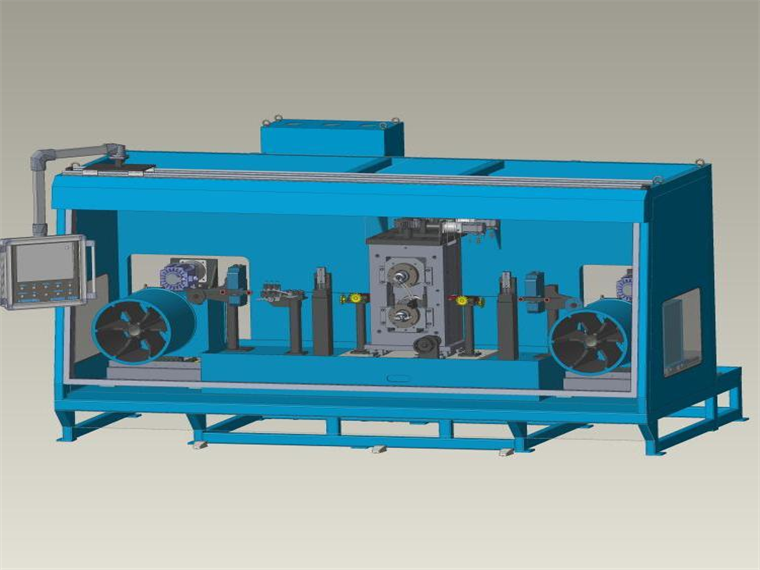 Flat Magnet Wire Equipment Production Line Production Line Composition
pay-off stand→ wire drawing machine→ inlet wire guide position →No.1 flattening mill→ dancers→ No.2 flattening mill→ dancers → No.3 profile rolling mill →Flat Wire →Connect to your enamelling, magnet wire line
#4→ on-line caliper→ on-line polishing→ straightening device→ wire takeup machines
Specifications of Flat Magnet Wire Equipment:
1. Designed speed: 400 m/min
2. Shapes: Flat Wire, Flat wire with natural angle, rectangular wire, square wire, round wires
3. Input Material: Copper Rod (Anaerobic or Hypoxic),carbon steel,spring steel,DC01
4. Input size: Calculated according to the size of the final product
5. Size Ranges: Thickness
0.0002" – 0.335"(0.120mm – 8.509mm)
Width (Flats)
0.035" – 1.50"(0.89 mm – 38.46 mm)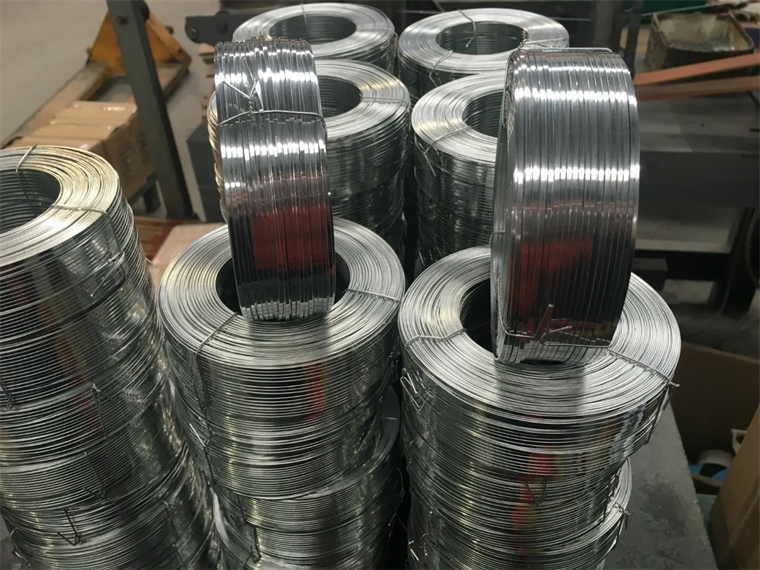 Auxiliary equipment:
1.Centralized lubrication system
2. Cooling system
3. Online laser measuring instrument for simultaneous measurement of width and thickness
4. Water removal machine
6. Wire drawing machine
7. Straightening and cutting machine
How Else Can We Help You?
Wire Flattening And Shaping Lines Machine For Flattening Copper Wire Wire Shaping Lines For Carbon Steel Wires Flat Wire Rolling Mill Copper And Aluminum Flat Wire Drawing Machine PV Ribbon Machine With Tin Coating Lines Micro Rolling Cassettes Titanium Alloy Wire Drawing Machine Profile Wire Rolling Lines For Piston Rings Copper Strip Rolling Mill Ultra Precision Rolling Mills Flat Magnet Wire Equipment
Contact Us Today
Email:[email protected]
Mobile/Whatsapp:+86 13861313954
Website: https://precision-rolls.com/Products/
---
Previous:
Flat Magnet Wire Equipment
---