The Best Wedge Wire Screen Machine Manufacture from China for Industry Filtering and Screening
Brand: CRM
Wedge Wire Screen Machine: What is it?
A wedge wire screen is a type of metal mesh used in sieving and filtration operations, such as screening, filtration, dehydration, and desliming. Because of its rigidity, strength, and load carrying capacity, it is suitable for a variety of rigid screening filters. A wedge wire production line we developed many years ago consists primarily of two parts. The first is a rolling and drawing line for wedge wires. In this production line, metal round wire is flattened and shaped into wedge wire; the second production line is Wedge Wire Screen Machine equipment that produces mesh screen pipes.
Size range of wedge wire screen
Size for wedge wire: A wide range of slot sizes is available, ranging from 0.001 in. (24μm) up to (1/2").;
Part one, Wedge wire making machine,also called wedge wire rolling mill or wedge wire drawing machine,check the following photo,you will understand how the metal wedge wire be produce from the round wires
Part Two: Wedge wire screens making machine, A wedge wire screen is a type of wire screen welded together with stainless steel wires in the shape of a V. Through the precise slit size, this mesh is able to prevent clogging, maximize the opening area, and maintain particle retention in accordance with the required particles. Using raw water intake screens improves the uniformity of the low speed of the entire screen surface and almost eliminates clogging and blocking. Due to its unique structure, wedge wire mesh is an ideal choice for water treatment and processing applications.
Size range of wedge wire screen: We manufacture screens in diameters ranging from 0.760 in. to 39" straight from our machines. Screens can be fabricated in multiple sections up to 55" O.D.
Here is a picture of a machine that makes wedge wire screens. It shows how Wedge wire screens are manufactured.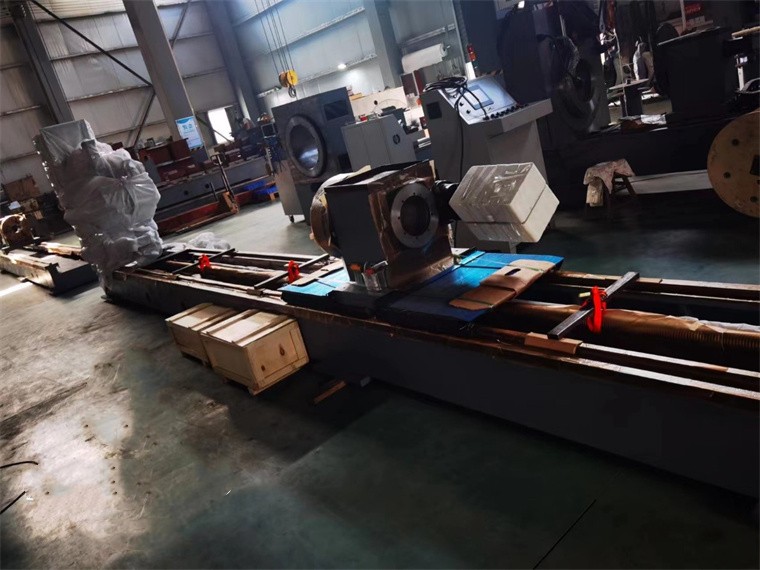 Specifications of the Wedge Wire Screen Making Machine,Wedge Wire Screen Welding Machine
Equipment processing parameters
Equipment for Diameter φ200mm---φ600mm
No.

Description

value

1

Diameter of screen

φ200mm---φ600mm

2

Maximum length(mm)

3200mm

3

Effective length of the screen pipe

3100mm

4

The maximum spindle speed)

40RMP

5

Size of welding wire

1*2-----3*5

6

Errors in accuracy

0.05±0.03

7

Total length of equipment

8000mm

Note: Processing accuracy varies depending on the welding wire specification.
Application of Wedge Wire Screen

The wedge wire screen is widely used in various industries due to its versatility and efficiency. Its main purpose is to separate solids from liquids or to filter out unwanted particles. The unique design of the wedge wire allows for a high flow rate and excellent filtration performance.
The rolling and drawing line is an essential part of the wedge wire production process. It involves flattening and shaping metal round wire into the desired wedge wire shape. This process requires precision and expertise to ensure the wires are accurately formed and meet the required specifications.
Once the wedge wires are produced, they are then used in the Wedge Wire Screen Machine equipment. This machine is responsible for creating mesh screen pipes, which are used in various applications. The size of the wedge wire can be customized to meet specific requirements, with a wide range of slot sizes available.
The versatility of the wedge wire screen makes it suitable for a variety of applications. It is commonly used in mining operations to separate ore particles, in wastewater treatment plants to remove solids, and in food processing industries to filter out impurities. Its durability and load carrying capacity make it ideal for heavy-duty applications.
In addition to its functional benefits, the wedge wire screen is also easy to clean and maintain. The design of the screen allows for easy removal of trapped particles, reducing the risk of clogging and ensuring continuous operation. Regular maintenance and cleaning of the screen can prolong its lifespan and optimize its performance.
Overall, the wedge wire screen is a reliable and efficient solution for sieving and filtration operations. Its high-quality construction and customizable options make it a preferred choice for industries worldwide. Whether it's for industrial, commercial, or residential use, the wedge wire screen provides excellent filtration performance and ensures the smooth operation of various processes.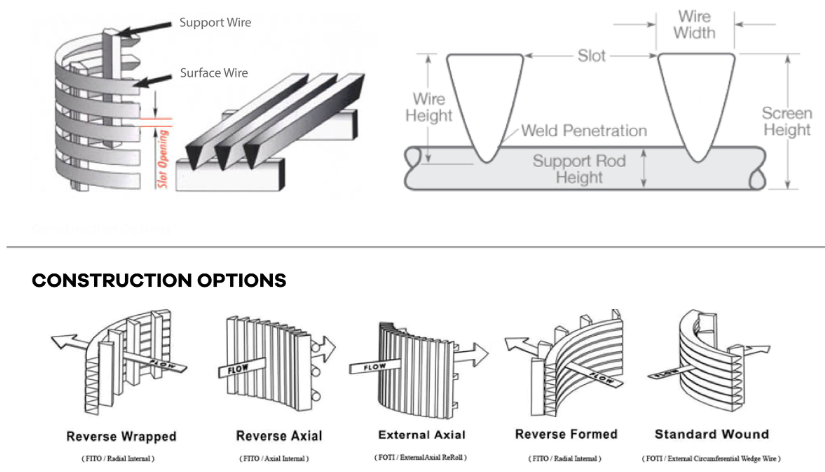 You may contact us for solutions to your wedge wire solutions.
Stainless Steel Wedge Wire Machine

Wedge Shaped Wire Rolling Mill

Wedge Wire Drawing Machine For Stainless Steel

Straightening And Cutting Machine

Contact Us Today
Email: [email protected]
Mobile/ Whatsapp:+86 13861313954
Website: https://precision-rolls.com/Products/
---
---