Strip Rolling Machine

Brand

CRM

Model

CRM-2023

Type

Cold Rolling

Shapes

Flat, rolled flat wire, round edge flat wire, sharp edge flat wire, Rectangle, square, Wedge, Triangle, water-drop, half-round, D-wire, Multi-gauge strip, Profile

Size Range

Width 2.0mm-30mm

Thickness:0.5mm-12mm

Tolerance

+-0.001mm or can be Customized

Material

Suitable material: high-carbon, medium-carbon, low-carbon steel wire, stainless steel wire, titanium wire, titanium nickel alloy wire, copper aluminum wire, brass wire and other non-ferrous and ferrous.

Design Speed

30-350 m/Min

Press-down Model

Automatic or manual

Stages

According to the size and shape of the product, it is divided into single stage/stand rolling mill, 2-stage rolling mill, 3-stagle rolling mill and multi-rolling mills

Roll Details

Roll material:

tool steel, sintered metal or carbide steel

Roll Drive

Double Serve

Roller Diameter:

60mm-350mm

Roll precision:

less than 0.001mm

Optional Devices

Pay-off Unit

Spool pay-off, Coiling pay- off unit

Take-up Unit

Customized

Wire guide device

Customized

Laser measuring system

Customized

Central Lubrication System

Customized
CRM Wire Flattening & Shaping Lines Complete production lines for your FLAT and PROFILE
It is possible to perform high precision flat& shaped wires rolling experiments from round inlet wires.
Uses: used for rolling micro flat wire, square wires, rectangular but also Wedge wire, pentagonal wires, hexagonal wires, semicircular wires.
From our modular component range, CRM will build a production line optimally matching your requirements. Here, we perceive ourselves as a system supplier designing, constructing, building, delivering and commissioning your system.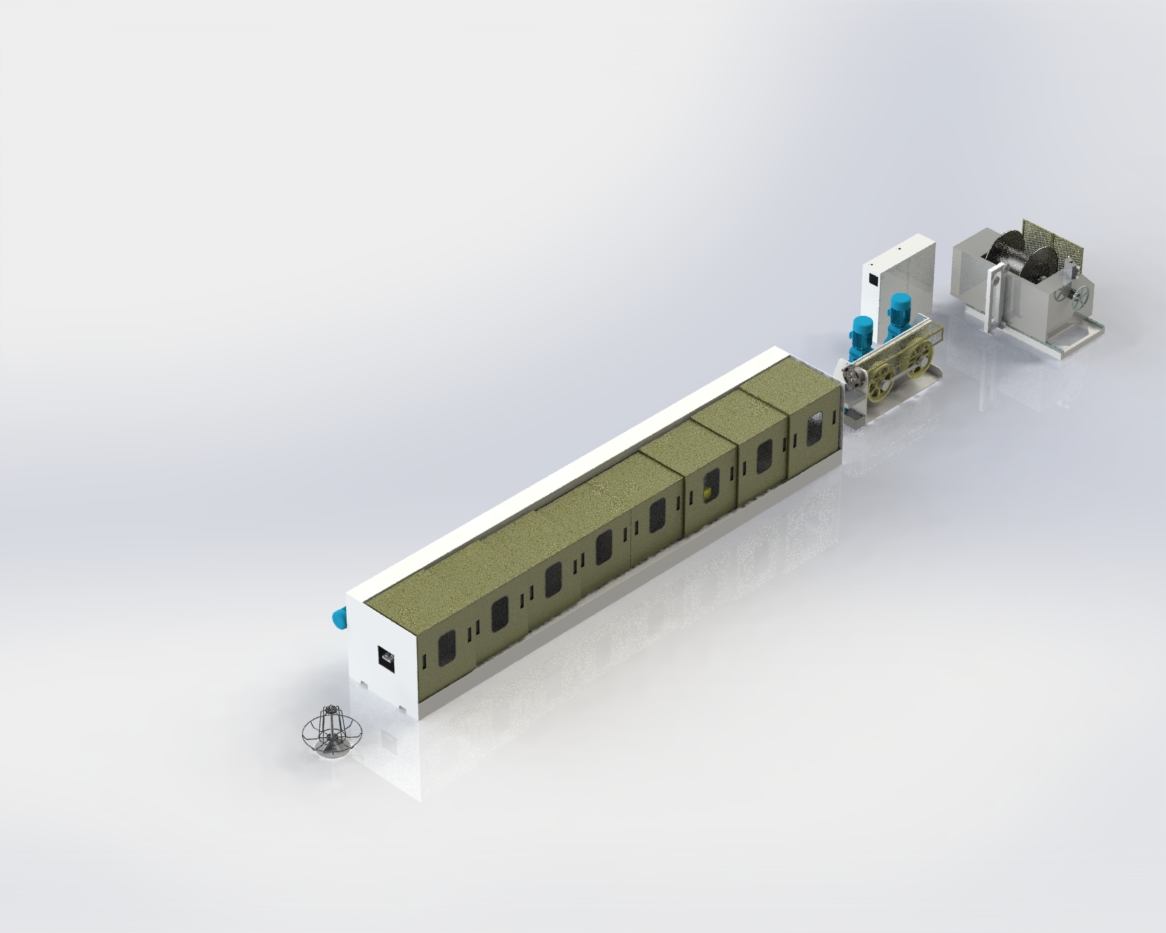 ---
Previous:
Wedge Wire Rolling Machine
---